Hi Leveraged Mamas, today I'm going to share a wee fitness hack that I've recently learned, that allows me to work out for free with professional personal trainers.  Traditionally frugal types might say just go outside it's free but I am not traditionally frugal. And it's winter in New Zealand.
But also, these two things:
I quit my day job which means I need to be extra frugal right now.
Er, I quit my day job so I actually have time to work out now!
Why not just join the gym?
WHY, I'M GLAD YOU ASKED.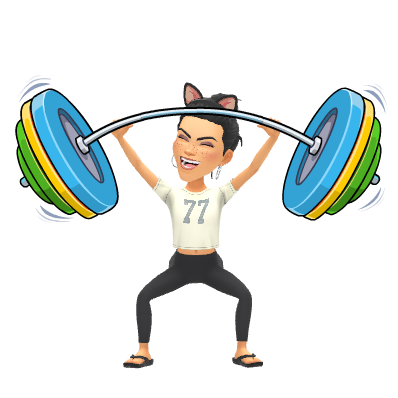 It's a known fact that the business model of a gym depends on a percentage of their members not showing up.  A gym might have 10,000 members, but they wouldn't be able to accommodate 10,000 members in a day. It's a fairly reliable business model – how many people do you know that have gym memberships and… don't go to the gym? Are you one of them? No shame here, it's okay. I don't judge you.
However, I will say that an unused gym pass is a waste of your money.
A gym pass is only a good thing if you use it.
Queue, the Internet.
These days the Internet provides an overload of information, community and support for everything, for FREE.
I recently heard about a woman doing Facebook Live workouts multiple times a week – she charges a small monthly fee to be part of her group, and for your money you get to workout at home with her, via Facebook Live. (From an entrepreneurial perspective, I love this woman's business model – I'm not sure she's a "professional" per se, yet she probably gets paid MORE than the pro's for doing her exercise routine a few times a week – how's that for a great job!)
It turns out, there are LOTS of people doing Facebook Live workouts, and you can easily find professional personal trainers who offer free live workouts to give you a taster of what they have to offer.
The pros of a free Facebook Live workout
Ah, it's FREE
You can do it from home
Sometimes with no equipment
It doesn't matter what the weather is doing
You don't need to get a babysitter
Who care's what you're wearing / how you look / if you have morning breath
Try before you buy: if you like the trainer and the workouts, you can sign up to their paid products
You feel like you're working out with friends!
The cons of a free Facebook Live workout
You could do yourself an injury as you don't have someone actually watching you and correcting you.
The scheduled times might not suit you.
If you're following more than one trainer, their scheduled live times might clash.
You need clear floor space – ha! Need I say more…
My free workout hacks
As if free workouts weren't enough, I had to further mould these workouts into the PERFECT fitness routine haha.
The thing is, you might find a couple of trainers that you love, but their workout times clash, or their Live times just don't suit you.  Never fear!
Just save the video for later and line it up for the following week.
Right now, I like to work out on alternate days, around 8am. If there is a Live workout with one of my trainers at that time I'll join in, if not, I'll replay one of their Live video workouts.
Magic!  A free at home work out with a professional personal trainer.
Mum-friendly trainers
Here are the two trainers I frequent, that are doing Live workouts on Facebook for their groups (free to join):
Kirstyn Campbell from KC Fit: Kirstyn specialises in safe post natal training, so if you're a new or newish mum returning to exercise, she would be a great place to start! Her workouts are perfect for home and are based on body weight exercises and cardio, so no equipment needed. You can also find them here: KC Fit.
Kate Saynor from My Rehab Fitness: Kate is a 3 x Commonwealth Games Weightlifter and Pilates trainer, and specialises in rehabilitation. Kate uses dumbbells and a kettlebell for her at home workouts. Find Kate here: My Rehab Fitness.
They are both mama fitness specialists which is why I'm  more than happy to share the love (I have no affiliation with either Kirstyn or Kate).
I find them to be a complementary combo and right now I work out for free up to four times a week.
I can't say how long they'll be doing free live workouts so get in quick! Tell them I sent you and I'll see you there!
That's how you work out for free with the pros
So there you have it – that's how you work out for free, with professional personal trainers. More and more trainers are offering this service to reach wider audiences online – they're just waiting for you to find them!
Who's keen to join me? Have you found a great trainer online that gives free workouts?