I'm really excited to introduce you to Amber Cleverly and her family. Amber is the first contributor in this brand new blog series: Downsizing Families – Your House or Your Life? – a collection of inspirational stories about families who have downsized their house, in favour of a better life.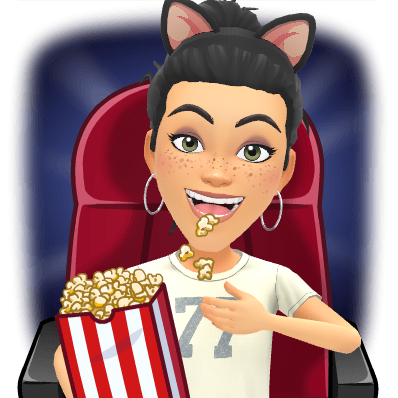 I first came across "Bus Family" as my daughter now calls them, on YouTube a few months ago, and was quickly hooked on following their travels in their house bus around New Zealand.
It's a wonderfully produced and honest chronicle of their new life on their converted bus.
(Hint: it's totally okay to binge watch their entire YouTube playlist because they produce new content every week.)
Over to you, Amber!
---
Who makes up your family?
We are Amber (me, 33) and Andy 37. Our son Jake is 6, and Daisy is 4.
Tell us a little about your life before you downsized.
Before we made the decision to downsize we were a pretty typical stressed out young Auckland family. Juggling work, child care, commuting etc. Andy worked in Tourism management I was a Duty Manager at a hotel, working shifts.  It all just got too hard.
We stepped back and looked at our lives and realised we were just auctioning off our time away from each other, to the highest bidder.
We were exhausted, stressed, poor and unhappy.
If there was a catalyst for downsizing for your family, what was it?
The catalyst that planted the seed for us was the Christchurch Earthquake.
Andy and I (pre kids) were trapped in a crumbled high rise hotel for 4 hours, waiting for one of the aftershocks to finish us off. We made a promise up there in that building that if we got out we weren't going to climb the corporate ladder anymore.
We wanted more out of life than chasing a better job and more money.
We wanted to buy a van and hit the road but I got pregnant pretty soon after the earthquake so that kind of handbraked our plans for a different life (although it didn't need to) and we just got right back into our old lives, with a new baby on the way.
It wasn't until a few years later that we really took action and started to think about that promise we made to each other up there in that building.
Andy was diagnosed with PTSD, I was struggling with post natal depression even though Jake was 2 and life was just way way too hard.
How did you downsize?
The process started by knowing we wanted to spend more time with each other, and wondered how we could do that? That meant not going to work as much, which meant reducing our spending dramatically.
So we figured the first that needed to go was rent, so we thought about Tiny Homes, Yurts or Container homes but one problem with all of these options is that we would need to buy land and we had already committed to never having a mortgage.
In the Christmas holidays of 2013/14 we drove by Lake Pukaki and saw this amazing, beautifully converted Bus parked on the side of the lake, it was towing a bright orange hot rod. It was obviously their full-time home.
We had a light bulb moment, and kind of just looked at each other and said "That's it, a Bus!!"
What were your biggest concerns before downsizing, and how did that turn out?
Income was a concern to us. We never really had a plan or knew how we were going to make an income on the road, but we weren't worried about it, we just knew it would work out.
Probably our biggest concern was just if we were going to be able to pull it off!!! Converting an old school bus, with zero building experience in a place with no friends or family for support, whilst working full time, was probably a bit of a dick move. But we wanted out of our lives so badly that we just pushed through and got it done. It was the worst year of our entire lives and by far the hardest thing we have ever done!
We wanted to quit about 200 times a day, but we knew how amazing it was going to be.
Some days I would just go out to the bus, which was parked in our driveway, sit in it and cry. I would visualise what my new 'bus life' would be like. Being able to sleep in with my kids and have cuddly movie days, not having to stress about getting to work on time and juggling the kids with Andys work schedule. Having time to make nutritious meals and just potter around the kitchen and seeing Andy get to spend valuable time with the kids, instead of spending his days at work. That year was a real test for me. But as it turned out we got through it!!
Amber Cleverly
BusLifeNZ.com
"Driving out of that house for the last time… I cannot even put into words the feelings I had. It was incredible. I literally felt like I had been released from prison." - Amber of @BusLifeNZ
What were the most difficult changes to adjust to?
Being together 24/7 in a small space was definitely the hardest thing. It was kind of ironic, because that's the thing we wanted the most, but it's also what we (actually, I) found the most challenging.
To be honest the kids and Andy adjusted so well to our new bus life, the kids were amazing, they just fit right in like they had always been living on the bus. I think they felt so secure and loved, because we were always there for them that nothing was scary or unfamiliar to them.  Andy loved it too, and just sunk right into his amazing new life.
But it took me a LOT longer to adjust, about 8 months to be honest.
After the initial honeymoon period of living a holiday life wore off I really missed my friends, and my gym family. It was a difficult period of adjusting and I got quite negative about it, focussing on what I was missing out on, instead of the new life I had.
One day it all got too much and I just broke down and cried and cried for the whole day. But that day was like a switch, it's like I woke up the next morning and I was a new person, I just decided that I wasn't going to focus on the bad things anymore. And I didn't, and that was that.
We have days that aren't as great as others but 99% of the time I am so grateful and happy for my life, and for the pain we went through to get here. It's honestly a dream life.
How is life better after downsizing?
Life is better in every way, shape and form you could ever imagine.
We get asked how long we are 'taking out of life' to do this. And we always just say "this is how we live now".
There are no plans to ever go back to our old lives. It's just way way too good, like I haven't set my alarm for over 18 months!
And we want our kids to grow up knowing there is more to life than going to Uni, getting a 'good' job and buying a house. We want them to live their lives, on their terms, to be kind, look after each other and do whatever makes them happy. And those are the things they are learning in this life.
Have your jobs changed since, or in order to support your downsizing (or as a result of it)?
Yes totally, the day Andy quit his job and walked out of that building is burned into my long term memory for all eternity. It was such an emotional day, for years I watched him go to work, to sit in an office and make a lot of money for other people. He hated it, it was destroying him mentally, emotionally and physically. So for me, that was one of the most amazing things about our new life, seeing the life come back into my husband.
We thought about starting a business doing relief motel / hotel management and travelling around to where we could get work. But at the start of the bus build my parents gave Andy a book called 'How to be a free range human'. The author talked about having 4-5 different income streams going on, and working on building them up individually.
So Andy decided to start a YouTube channel as one of those income streams, and document the bus build. It grew pretty quickly over that year and we had about 20K subscribers when we hit the road so we just kept making videos.
And that's what we do now, we basically make all our income through social media.
It's a tough gig, and was a huge learning curve, but it's working out.
We hang out together as a family during the day and do fun things, make videos. Then at night Andy edits and I work on other parts of our business.
Under what circumstances would you recommend downsizing to other families?
I highly recommend this way of life, but I know it's not for everyone. Not everyone feels unhappy in their lives, and that's awesome. I'm not here to force this alternative life onto anyone.
But I always say to people who are unhappy in their lives, that life shouldn't be that hard. If you died tomorrow, would you be happy with the way you had spent your life? That's the question we were faced with in the earthquake and we had to say no, we weren't happy. And once we admitted that we weren't happy, we had to act on it.
"There is so much more to life than work and bills and stress and fancy shiny things and nice clothes." - Amber of @BusLifeNZ
If you feel like we did, stressed, tired, poor and unhappy. You CAN have a new and different life. Whatever that looks like to you.
For readers thinking about downsizing, what tips do you have for them?
It's honestly about sitting down and designing the life you want to live. That's what we did. We had these things on our list:
To spend more time together, and watch the kids grow up every day.  Also to keep them out of school (that's a topic for a different day, haha)
More adventure, more travel, doing more amazing things with the kids
A bigger focus on health
Increased disposable income so we can enjoy life a bit more.
No debt, no financial commitments.
The freedom to be our own bosses, to not have to answer to anyone.
I'm super proud to be able to say that 4 years later, we have ticked off all but one of those things, and the last one won't be too far away.
When you have designed the life you want, jump in deep!!! We saw a bus on Trademe on a Wednesday and had bought it that Friday. That weekend Andy went and picked it up and drove it home and on Monday it was parked in our driveway.
Sometimes you just have to jump in deep and trust that everything will work out, and if you work hard enough, it will.
Is there anything else you'd like to share with us about your downsizing experience?
I should probably also add that one major thing I have learned from downsizing our lives, is also downsizing my ego.
As a result of the change, I let go of the burden of trying to make people like me, or think I was happy, or pretty or skinny, or a good Mum, or whatever it was I was trying to make people think of me. I changed. I became free. And I honestly don't think people realise how much of a burden that is on them.
It was a game-changer on the happiness scale for me.
Where can readers find out more about you?
We have a Patreon channel where they can engage with their community and share their bus conversion and bus life videos.
What do you think, Leveraged Mamas? Could you live on a bus? It makes you wonder, how much house do you really need?
Peti
xox